Mama's Hands, Baba's Tools
Shamiran Istifan



In Mama's Hands, Baba's Tools Shamiran Istifan works with a family photo archive documenting her father's life producing and selling Döner Kebabs in Switzerland since the early 1980s. The work thematizes her father's courage and entrepreneurial drive in establishing a business in a country with limited access for certain groups of people but also how it enabled others from the Assyrian community to create Döner Kebab businesses across Switzerland. The photo archive does not just tell the story of one man or one family business but the survival and continuity of a community remaking home.



p. 1: Baba's Döner Kebab prototype for advertisement and first Kebab sword produced in 1983, bread baked by Mama Seve and grandmother Fahima (recipe in page 5)





p. 2: Baba posing from his stand in Baden in the 90s. The other pictures are shots from the 80s and 90s of takeaways in different Swiss towns.





p. 3: Baba's trial of photography of typical Swiss snackbar food he was selling.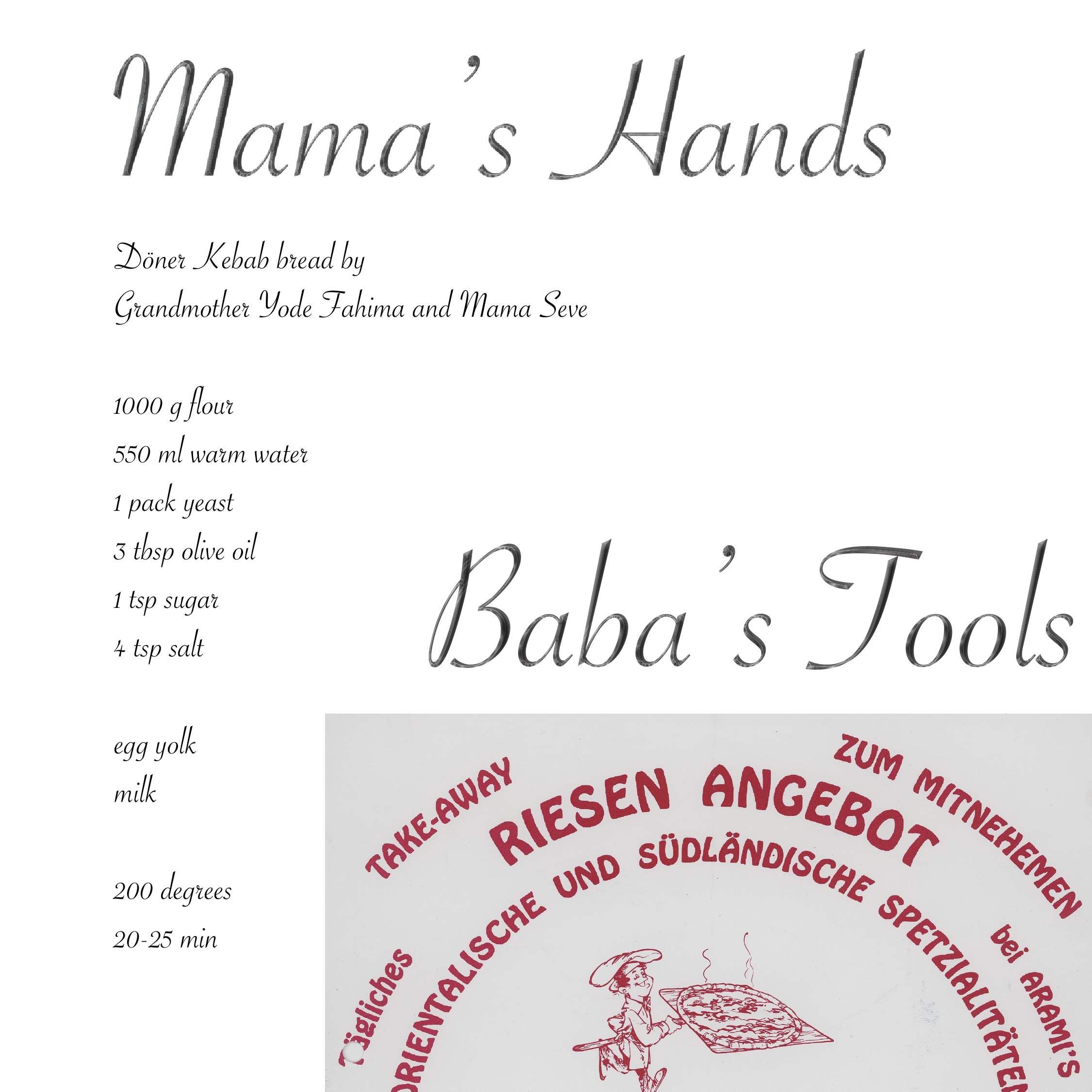 p. 4: Family's recipe for Döner Kebab bread.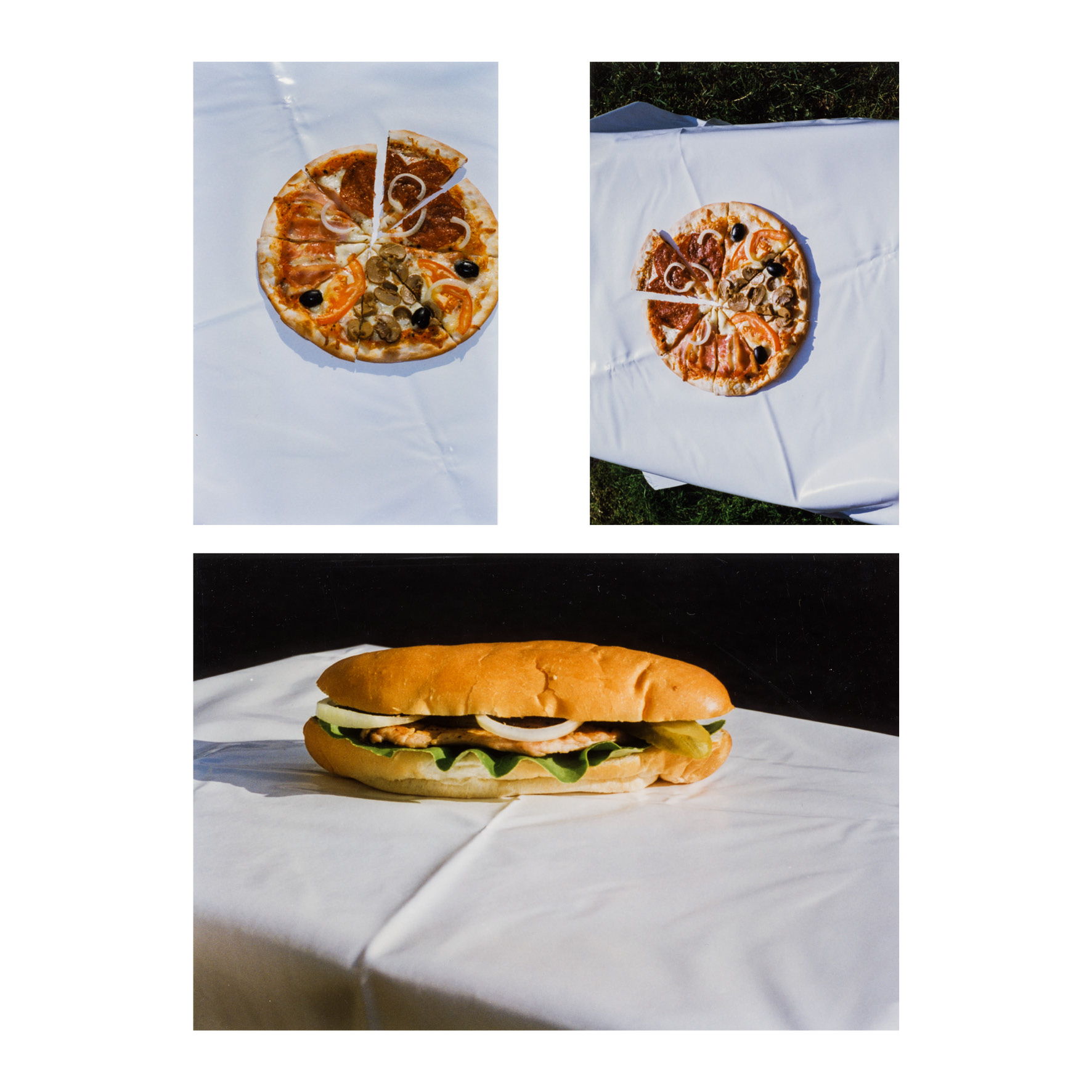 p. 5: Baba's trial of a food photography in the sunlight.